KEEP YOUR FORKLIFT FLEET UP TO DATE WITH OUR FLEXIBLE FORKLIFT LEASING OPTIONS
Rev up your business with the undeniable power of leasing! For starters, leasing has long been recognized as the ultimate solution for keeping equipment up to date and highly productive. Plus, it's a brilliant way to effortlessly manage costs. But wait, there's more! SG Equipment can tailor a leasing arrangement that's not just highly efficient, but also 100% tax deductible. And that's not all – brace yourself for regular maintenance and upgrades to keep your equipment at the cutting edge. Don't miss out on this incredible opportunity to skyrocket your success!
Free up capital investment for other priorities
Extend your forklift fleet with our leasing agreements tailored to expected hours of use and operating conditions! But hold on tight because with a purchase, you're stuck with a whopping 100% cost, no matter how much or little the equipment sees action!
You only pay for what you use when leasing
Our leasing agreements revolve around the anticipated forklift usage and operational conditions. But with a purchase, you bear the full 100% cost regardless of how frequently the equipment is utilized!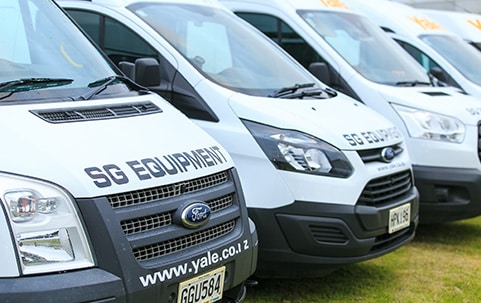 Obsolete equipment is a thing of the past
Maintenance and parts are included
Fixed monthly leasing payments
SIGN UP TO OUR NEWSLETTER
© Copyright 2023 SG EQUIPMENT All Rights Reserved.