Manage Cost, Optimise Productivity & Protect Your Assets
Take your fleet operation to the next level with wireless asset management from Yale. Leading edge Yale Vision provides true wireless fleet management, and can drive fleet efficiency, reduce downtime and improve operator performance. The knowledgeable team at SG Equipment plus Yale Vison technology, can help you get the most out of every forklift in your fleet.
Yale Vision is the only telemetry solution designed and supported by Yale, available on new equipment, and as an easy retrofit for existing trucks in your fleet. Mixed fleets are no problem. S G Equipment can offer you the option of equipping other branded forklifts with Yale Vision technology providing a solution for your entire fleet.
Manage your total cost of operation
Ensure maximum productivity from your forklift investment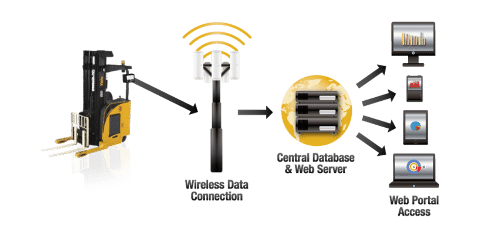 Monitor operator behaviour, promote safety
Web-Based Asset Management, Anywhere, Any Time
Discover how Yale Vision benefits your business
SIGN UP TO OUR NEWSLETTER
© Copyright 2023 SG EQUIPMENT All Rights Reserved.